Bespoke Handrails & Staircases - Curved timber Handrails

Welcome to Bespoke Handrails & Staircases by Anthony Clemens, one of the most highly regarded specialists in this field with over 40 years' experience.
We design, manufacture and install all types of timber handrails and staircases, including high quality hardwood stairs, geometrical stairs, wreathed and curved handrails and complete balustrades. Our highly skilled craftsmen and technical staff are trained in combination of advanced design techniques and traditional joinery, we are proud to provide the highest quality and service to all our clients.

We value customer satisfaction and ensure that every client receives a professional service from design through to completion, individually tailored to his or her needs.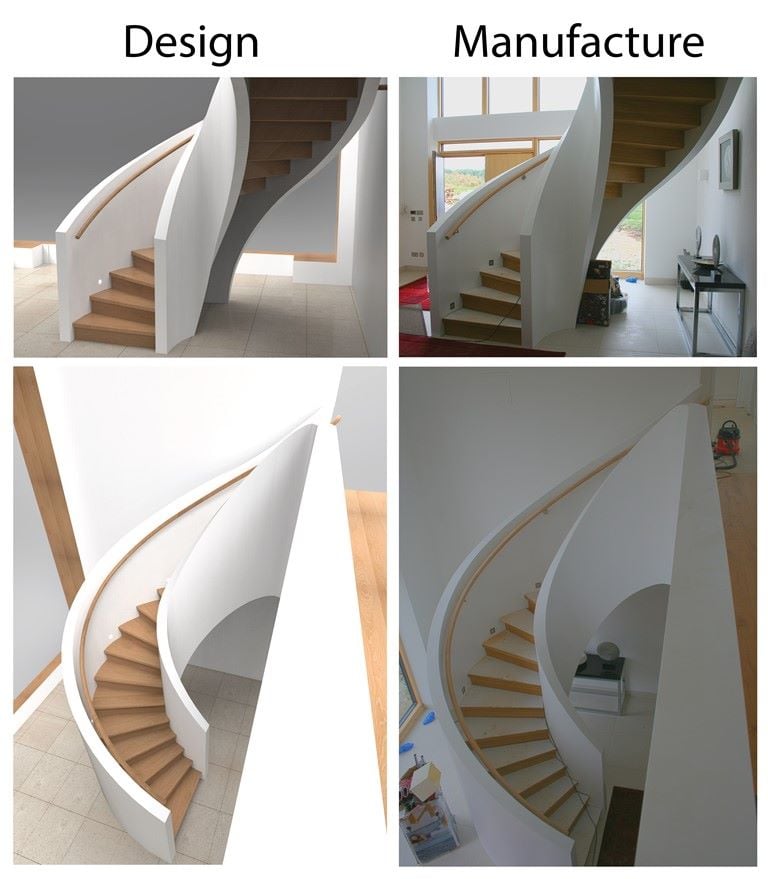 Highest quality bespoke timber staircases

Elliptical staircases, curved staircases and curved handrails

Continous Handrails for loose spindles and core rail

Advanced stair design services utilising 3D CAD

Refurbishing / restructuring staircases / handrails / balustrade

Traditional, contemporary and modern designs

Complete staircase, handrail and balustrade solutions

Advanced in house invented geometrical handrail techniques, for accurate crafted handrails, and hand carvings

Laminated, keyed and staved stair strings

Timber, wrought iron, cast iron balustrade, design and Installation

Technical support to other handrail, stair and joinery firms