Testimonials
We take pride in delivering exceptional quality and service on every project we work.

Here are a few complementary words from a handful of recent clients

.
Dear Steve
Our staircase is unbelievably and outstandingly stunning!! It's everything we wanted and more, we can't thank you enough for your incredible attention to detail in your design, and the execution is exceptional, finite and beautiful. Your workmen have been an absolute pleasure to have in our home, extremely polite and respectful as well as being superb craftsmen and a joy to watch. What can we say, thank you hardly seems enough. Thank you so much Steve, it's been an absolute pleasure.
Luigi and Katy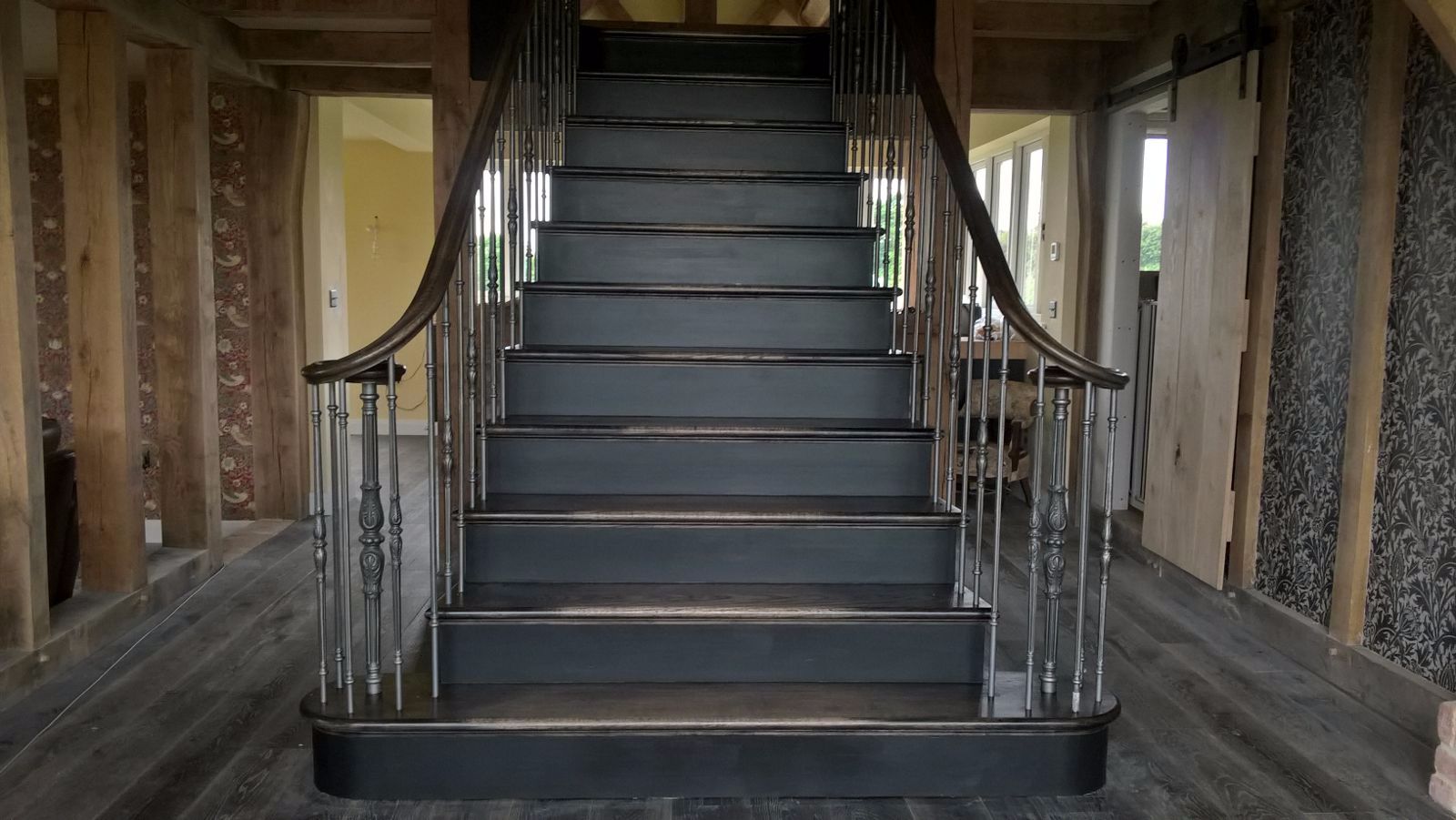 Hi Steve, Your men finally finished at 1:30am on Wednesday!! I must admit they were experts at their job and we are very pleased with the end result. They were tidy and polite and a credit it to your company.
Best wishes Richard
Thanks so much Steve. We were both on site today and thought the handrail and spindles were looking great. Thanks again- we're delighted with the workmanship (and every tradesman on site has commented on the quality!)
Catherine
Hi Tony,
Just to let you know the staircase fitted perfectly, thanks for a great job.
Stan Finch (Builder), Potters Bar
Tony/Jon,
I have just returned to the property to inspect the finished staircase & handrail including the French Polished finish & I have to say I am flabberghasted as to how you have been able to match it to the existing 200 year old staircase that it joins on to. I've looked at the handrail for example & even though I know where the join between old & new is, I can't see it. It's incredible!
I am very pleased with your work, your terms & your experience, knowledge & professionalism. I know I have been very particular with this job but you have delivered incredibly well, even my other tradesmen have been admiring your work.
I have already given you a reference for other work & I would be happy to do so again. Thank you again.
Steve , Mountague Place
Hi Tony,
Happy New Year and all the best for 2015.
We are enjoying your stairs and all the guests came over for christmans were impressed with your workmanship
Mr Patel, Bushey
Hi Tony,
Can I say once again many thanks for the work on the handrail, we are very pleased with it and think it makes a stunning addition to our home.
Hope you manage to get some sailing in later in the year, Best wishes
Thomas, Epsom Road
Dear Tony,
Ian and I would really like to thank you and Steve for the outstanding work you have done on Grey Lodge. The stairs look fabulous and exceed our expectations.
We intend to be there for 30 years and the stairs will last much much longer. Thank you both so much for all your hard work. It means alot to us.
Grey Lodge
Hi Steve,
Thank everyone at Bespoke for doing a wonderful job with our stairs. Great experience from start to finish!
Scott, Cleveland Avenue